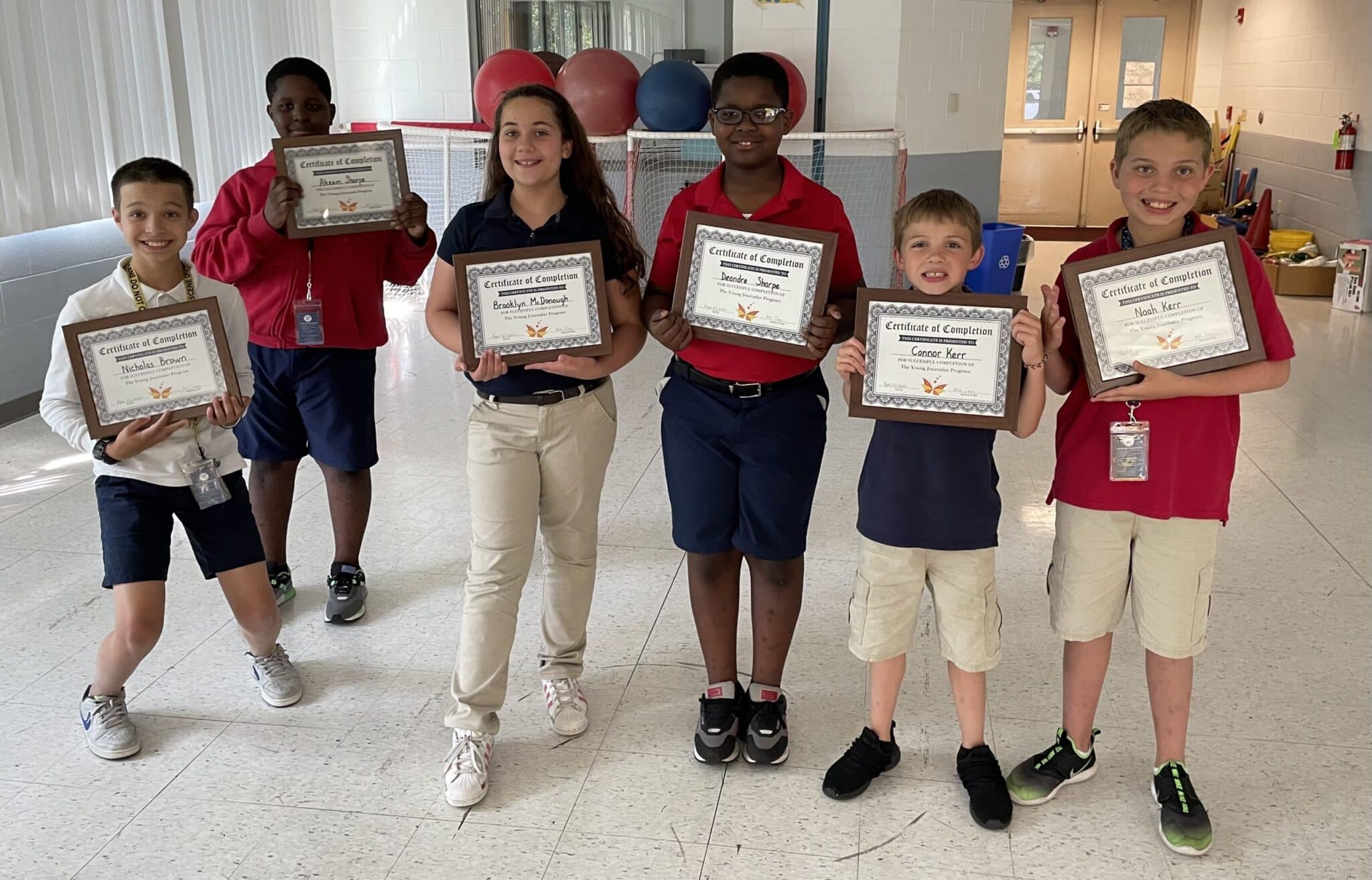 58 Fourth and Fifth Graders Graduate from The Young Journalist Program
May 6, 2022…Indian River County, FL…The Young Journalist, an initiative of a Vero Beach GuideStar Platinum 501 (C) (3) non-profit, is pleased to announce the graduation of 58 fourth and fifth graders from nine Indian River County, FL elementary schools.  All students received Certificates of Completion at each school's graduation ceremonies.
The Young Journalists graduated from the following Indian River County elementary schools:      
1.     Beachland Elementary
2.     Citrus Elementary
3.     Fellsmere Elementary
4.     Imagine South Vero
5.     Indian River Academy
6.     Liberty Magnet
7.     Osceola Magnet
8.     Rosewood Magnet
9.     Vero Beach Elementary
To date, since 2018, with six students at one elementary school, the organization has mentored over 185+ fourth and fifth graders and published eight magazines of their student's "scholarly articles." In 2019 the Program was recognized by The Society of Professional Journalists, the oldest organization representing journalists in the United States, established in 1909.
Education research data has shown that reading at age seven was a key factor in determining whether students went on to get a high-income job, having better housing and more professional roles in adulthood.
The core value of The Young Journalist is "to improve the quality of both early childhood reading and writing, through our innovative curricula and research based pedagogical standards, as well as the design of innovative play and learning environments."
Graduation certificate presentations at eight schools attached.  Citrus is missing at this time.  
August 2023
November 2022
July 2022
May 2022
December 2021
January 2021